Working with the cows and calves
We have just been doing a bit of work with the cows and calves.  It is important to have a closer look at them from time to time, even though they are checked every day, we like to get them in the yard for a more detailed check.  We look for pink eye this time of year which can be a problem when it is dry and dusty,   After inspection, all our animals have no problems.  You may ask what do we do to cure an infection. Well if you go to our FAQ section you will find out.
I was out on the tractor this morning doing some slashing of dry grass to tidy up the paddocks a bit. There is a lot more of that to do, but it lets the summer grasses grow better when we get some rain.   It is better to do this job in the late afternoon when the grass is dryer as the grass cuts better when it's dry.  This means less fuel is used to do the same job which is important to us here at Eden Farm.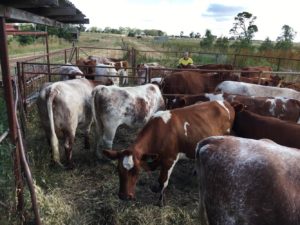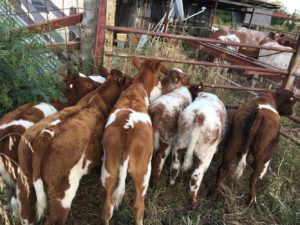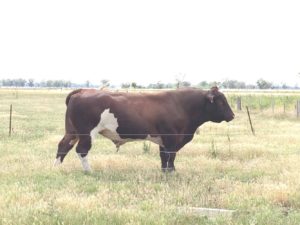 Check out the picture of our bull.  The breed is Maine Anjou and he is huge. We are trying to breed a better and bigger animal that is quiet to deal with. My son and I were working with the cows and bull yesterday and we nearly got to pat him.  He is about 1200kg with a great straight  back and excellent rump muscle.
The calves are doing very well.  They will stay on their mothers until they are about 10 months old.  Then we will give the cows a rest from feeding the calves before they calve again.  However, the cows are putting on weight even though they are feeding.  That is what good nutrition can do. This is all done without chemicals and artificial fertilisers.
It's a great life style here on the farm.  Maybe you could come and see for yourself sometime.   Cheers, Gary.
---