Food & Wine Festival, and its cold.
Hi Friends.  Well, we have just had an awesome weekend at Eden Farm.  On Saturday it was our turn to hold an event for the Sun Country Food and Wine Festival.  We had David List, Food Technologist, speak on cooking meat.  A great crowd for that and then later in the day we had Phil Chua our Naturopath talk about Chemicals In Food and the implications on our health.  Gosh, he has some knowledge.
You know, the more you study about Chemicals In Food the more you understand what is happening to our bodies and how this all links to issues with our immune system. Have a look at the link we had on our last blog. Glyphosate+toxicity+with+Stephanie+Seneff.Full
I hope your health is good.  We are aware of so many people struggling with Auto Immune issues .  I hear more and more all the time.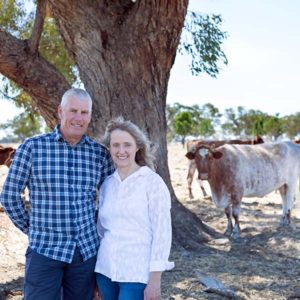 This picture was taken about a month ago.  It was warm and dry and now it is cold and not so dry. We have had some rain and we have been irrigating as well.  By the way, this is us in the photo – Gary and Suzanne Baker.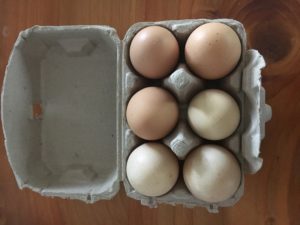 Did you know we now sell eggs? We have some beautiful hens that are super friendly.
We are trying to do our best to help you eat well.  So if you have any food needs we may be able to help with, let us know. We want you to be healthy.
When you wake up in the morning, how do you feel?  Full of energy I hope.
What about through the day?
Can you do what you want or is your body stopping you?
Let us know.  Maybe we can help, or put you onto someone who can.
More soon.. Stay well.
---