Zucchini Slice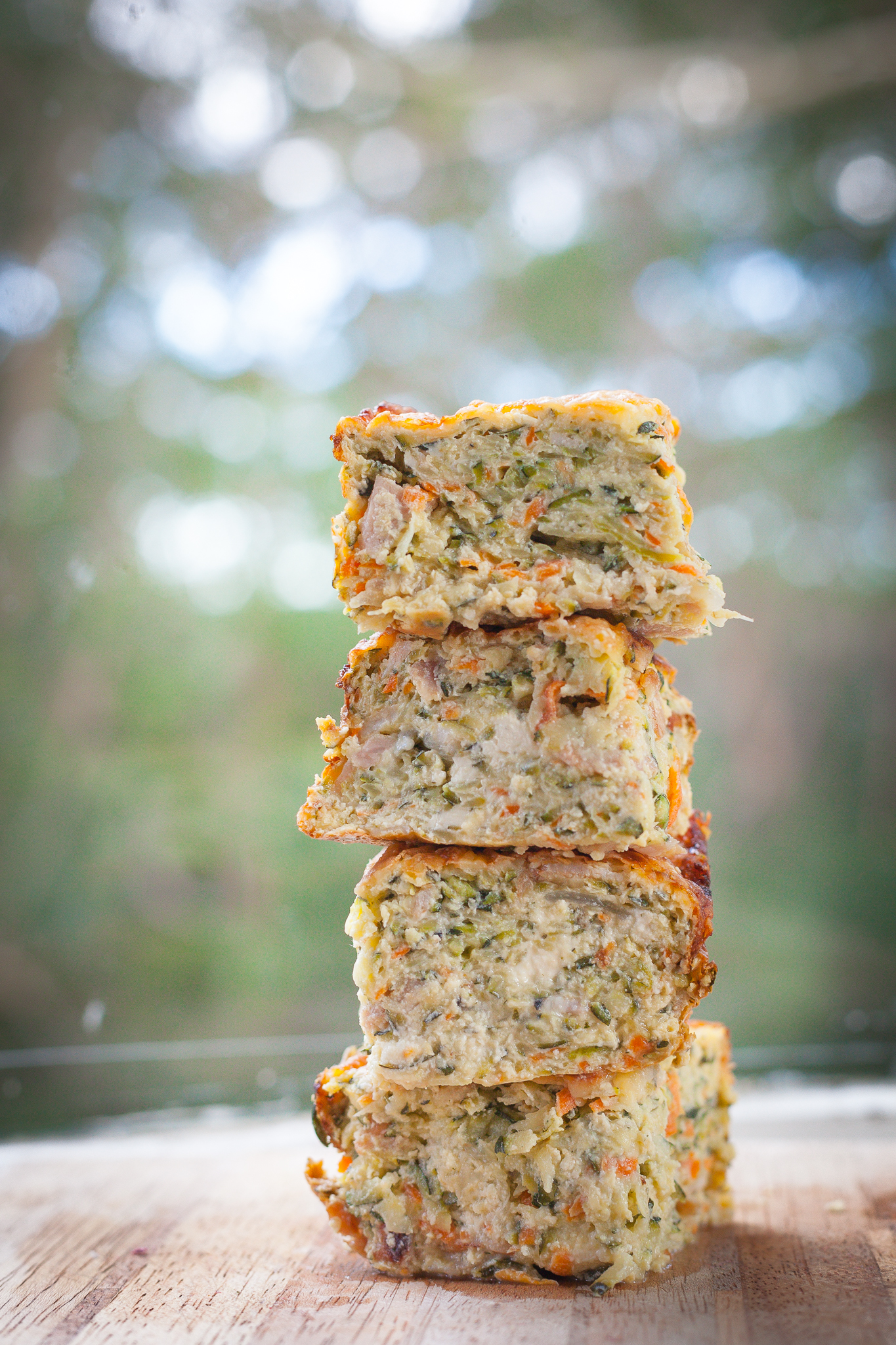 This is a super easy recipe for keto/low carb/LCHF zucchini slice. See the simple changes below to make it non-dairy or vegetarian. It's already gluten free.
Zucchini fun facts…
Zucchinis are not always green. Some are yellow.
The blossoms are edible.
One zucchini is a 'zucchina'.
It can be substituted for pasta.
It's really a fruit (since it comes from a flower).
According to the American Heart Association, potassium can help control blood pressure because it deceases the harmful effects of salt in the body reducing stroke risk.
A zucchini has more potassium than a banana!

Ingredients
2 medium sized brown onions
2 garlic cloves crushed
6 medium to large zucchinis
1/4 cup bone broth (chicken or beef)
1 carrot (optional)
125g cream cheese (use lactose free or omit and use 1 extra egg if necessary)
60ml cream (use lactose free or omit and use 1 extra zucchini if necessary)
6 medium to large eggs
250g chopped bacon (omit for vegetarian)
pinch salt
pepper to taste
2 tsp fresh chopped parsley

Method
Grate the zucchinis and 1 carrot and toss in 2 tsp salt (to draw away liquid) for 15 minutes

Sauté finely chopped onions, crushed garlic until light brown. Add bone broth (or 1 vegetarian stock cube).

Add chopped bacon to onions and combine. Gently cook until brown then turn off heat.

Place grated vegetables in a strainer and with clean hands, press all liquid out (it will be close to 300g). The juice once removed prevents the slice from going sloppy.

Mix eggs gently with a fork (don't over whisk or aerate). Combine with cream and cream cheese. Don't over mix. Small clumps of cream cheese in the slice are delightful.

Add egg mixture to drained grated vegetables and bacon/onions. Combine all ingredients and add pepper and parsley. Mix well.

Pour into a 10×10″ greased pan. Use butter or coconut oil (dairy free). This will give a 1.5″ high slice. If you'd like it thinner, use a larger pan ~ 10×12″.

Cover with grated/shredded tasty cheese (omit if necessary for dairy free or use lactose free cheese).

Bake at 180C/350F (or 160C fan forced) for 30-40 minutes, or until cooked in the centre. Once cooled, slice into squares and enjoy with salad, on its own as as a side. It's also great for lunch boxes (for kids and grown ups).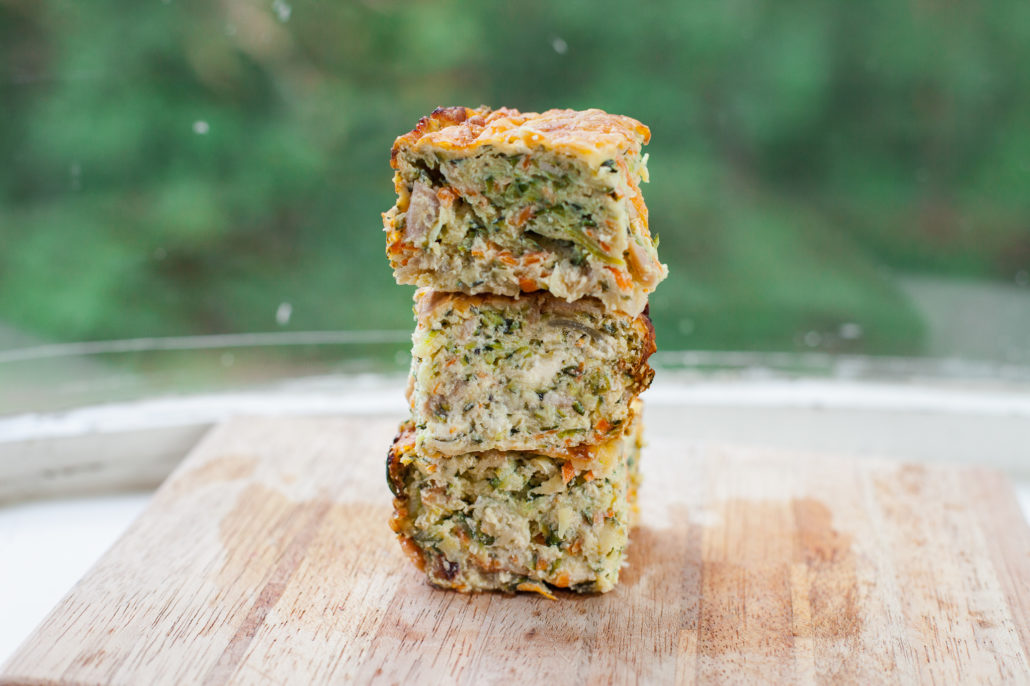 ---